3D Laser Scan Technology in Boat Incident Investigation
Boating incident documentation requires highly detailed accounts of evidence at the scene; however, it can be a challenge for investigators and officers to document everything given the short window of collection time and the sensitivity of the evidence. 3D laser scanner scan be utilized to document incident scenes in a more comprehensive manner compared to traditional tools. The versatility of the device allows for high-resolution documentation of both indoor and outdoor scenes, helping reconstruction teams to create a more efficient workflow in a shorter timeframe. Setting up in minutes, the scanner accurately captures the detailed dimensions of evidence and environments.
Providing a comprehensive snapshot of an incident scene, 3D laser scanning improves workflow efficiencies from the collection of evidence at a scene to post-processing and courtroom presentations for forensic investigations. Used for boating incidents and many other events that either police or private investigators need to document, laser scanning provides a highly accurate, systematic approach to evidence collection.
This session will highlight scanning technology and demonstrate the ease of use of today's scanners. We will also look at two cases studies from boating accidents where a Faro laser scanner was utilized to document both an outdoor scene and vessel damage from a collision. Final products that are shareable to field officers and others surrounding an investigation such as attorneys or insurance representatives will be shown. And finally, a quick scan of the room will be made and processed to demonstrate the scanning and registering process.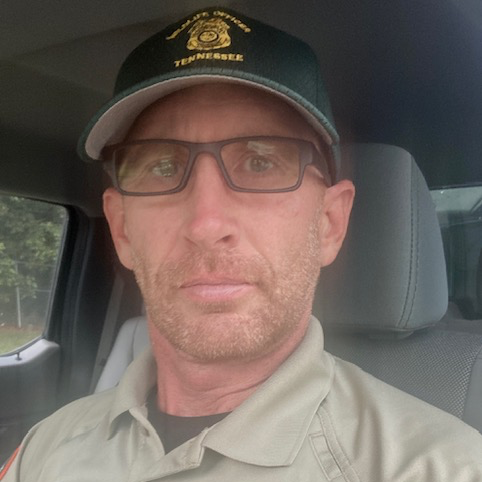 George Birdwell
Tennessee Wildlife Resources Agency
George Birdwell, a lifelong resident of Tennessee, is a graduate of the University of Tennessee, Knoxville Wildlife and Fisheries Science. Birdwell started his career with the Tennessee Wildlife Resources Agency in 1998 as a wildlife technician. In 2000, he promoted to wildlife manager, and then in 2002, he transferred to a wildlife officer position in Unicoi County. In 2004, he became a full-time boating officer where he began to investigate many of the accidents occurring in his work district. Birdwell was promoted to statewide boating investigator in 2012. He assists in boat accident investigations, vessel theft investigations, and boat accident and BUI training throughout the state. Birdwell has assisted the NSBC Close-Quarter and Open Water Boat Control program as a master instructor, and he serves on the VIRT Committee for NASBLA.
$i++ ?>
Key:

Complete

Next

Failed

Available

Locked