Waterborne Armed Threat Emergency Response (WATER) Course
A session about the history and justification for the development of NASBLA's newest course, Waterborne Armed Threat and Emergency Response (WATER), developed by Texas Parks and Wildlife. The course answers the training needs of officers on the water confronted by an unexpected armed threat. Speakers discuss the development, the appointment of the focus group that conducted a full assessment, and editing the course content for final release and consumption.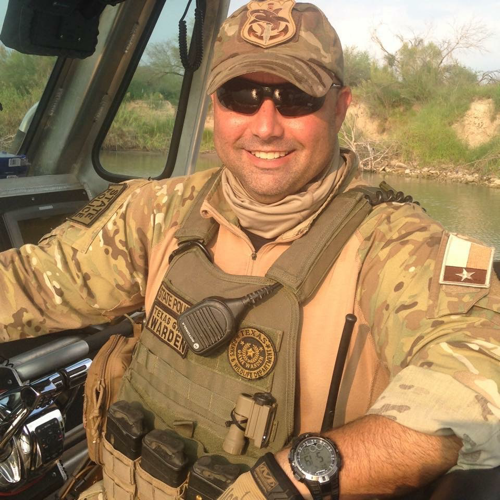 Will Plumas
Special Operations Program Manager
NASBLA
Will began his career with the Texas Parks & Wildlife Department on October 1, 1992, as a cadet in the 43rd Game Warden Training Academy in Austin Texas. After completing the academy, he was stationed in the Rio Grande Valley, where he spent the next 26 years. During his tenure stationed in deep South Texas, he was awarded several citations for his work in Border Security along the Rio Grande River and the Gulf of Mexico.
With the creation of the Texas Parks & Wildlife Department's (TPWD) full-time Marine Tactical Operation Group (MTOG) in 2012, he was tasked with the important role of contributing to the development of the team and became one of its charter members. Will retired from TPWD in 2018 but continues to instruct boat courses and is an active member of the NASBLA Team. He currently serves as NASBLA's Special Operations Program Manager within the Boat Operations and Training (BOAT) Program which involves overseeing the Airboat Operators Course (AOC) and the Waterborne Armed Threat Emergency Response Course (WATER) nationwide. Will also serves as a Lead Instructor in both the Tactical and Response Programs.
$i++ ?>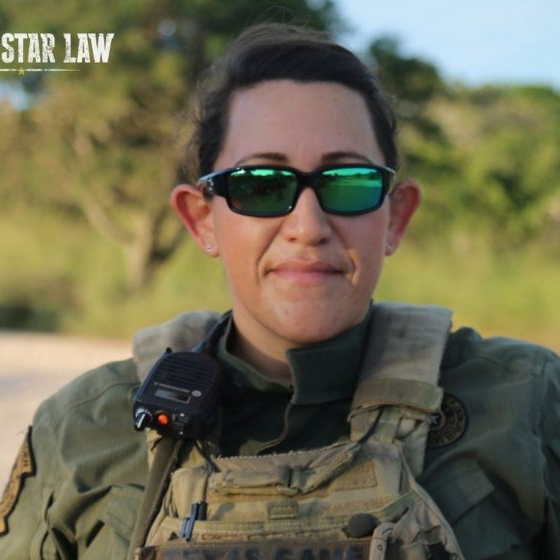 Carmen Rickel
Texas Game Warden
Texas Parks and Wildlife Department
Prior to being a Texas Game Warden,Carmen Rickel worked for the Texas Department of Criminal Justice-Parole Division as a Parole Officer.
Carmen has been a Texas Game Warden for 10 years.After graduation from the Texas Parks and Wildlife Academy, she was stationed in South Texas on the United States/Mexico Border.
Warden Rickel has dedicated her career toMarine Enforcement, more specifically Coastal Fisheries,Commercial Fisheries, and Port Security enforcement.
Carmen was selected as a full-time member of Texas Parks and Wildlife-Special Operations, Marine Tactical Operation Group (MTOG)which focuses on the waterways from the Rio Grande River to the Gulf of Mexico out to 200 nautical miles. During her time with MTOG she worked closely with her partners to fulfill the team's mission of Commercial Fisheries Enforcement, Homeland Security/Border Security, and Port Security on Texas Parks and Wildlife 65' and 80' patrol vessels, while other duties included patrol of Texas Flower Garden Sanctuary for federal violations, and interdiction of illegal Mexican Commercial fisherman as well as conducting homeland security and US-Mexico human smuggling operations.
She is a graduate of the Federal Law Enforcement Training Center, where she successfully completed the Marine Law Enforcement Training Program in Georgia.
Carmen assists in teaching Texas Parks and Wildlife Game Wardens at the Texas Game Warden training center and is also certified to teach for the National Association of State Boating Law Administrators(NASBLA) in the following courses, Officer Water Survival Course,Pursuit and Stop Course,Tactical Operators Course,Boat Operations Search and Rescue, Small Vessel Radiation and Nuclear Detection.
Most recently, Carmen was selected as the Chairman of NASBLA's Boat Operations and Training (BOAT) Advisory Board.
As of January 2022, Carmen was recently promoted as the new Lieutenant of Fisheries Enforcement and currently work sat Austin Headquarters.
$i++ ?>
Key:

Complete

Next

Failed

Available

Locked